Suspension trainer

purchase

on the Internet

:
Especially on the Internet, you can easily be misled as a prospective buyer. Quick a good quality is promised and the difference based on images or even of reviews for the customer is hard to imagine.
Also such additives as Professional or studio quality to reflect the high quality of the product. But is that the truth? If you are logged in at the gym, have a look whether there hangs such a no-name product and how long it survives.

The reality of the professionals:
The feedback from our gym customers is clearly. After the low-priced products have been tried and they have survived as a rule not more than 3 months, the focuse changed to quality. In particular, the band transitions and handles to wear out quickly. Very good speed training is a security risk. Foam grips are crumbly and hard by heavy usage. The band transitions rub through.
But how

can you recognize cheap

suspension trainer

?

1. The origin: Many products are similar visually and are copies of Slingtrainer from all first generation. These no-name and sometimes even alleged trademark products are almost all from the same factory in China. It is only attached to another label, thats all. During the time of ordering, production, shipping, storage, etc. well a year passes. Improvements of current brands suspension trainers are of course not implemented.
Advantages of VarioSling: Our production in Germany has short delivery routes and light material changes are very fast. We have now implemented over 30 enhancements in response to customer feedbacks.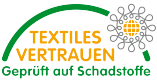 2. The materials: nobody is controlling the materials of no-name products. There it comes to mass production and cheapness. Big savings are possible in Grips, carabiner (this way also break very often, because hollow inside!) and the clamp what locks the adjustment. Usually, none or very poor practice and installation instructions are included, because the Chinese suppliers don't know something about these individual changes.
Advantage VarioSling: quality fiberglass reinforced handles (nearly unbreakable), OEKO-Tex 100 Sandard straps. These are free of harmful substances. Carabiner V4A stainless steel and full pipe. Extensive materials by Slingtraining experts from Germany. www.slingfitness.de With power scheme, exercise videos and the largest platform with all informations.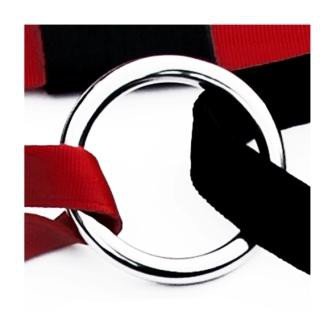 3. Quality control: As a rule, the distributors of cheap Sling trainers are pure traders, who are familiar neither with the application nor the difficulties. This can also be seen on the poor-quality information material. Furthermore, no checks are performed frequently.
Advantage VarioSling: We check the goods in several stages in order to minimize the error rate, and deliver high-quality training and installation materials. We test our devices on a regular basis in a test lab for endurance tests.
100% satisfaction guarantee – otherwise money back!
VarioSling is the quality brand from Germany. Among other numerous top athletes, medical health facilities and the largest fitness chain in Europe trust in our quality.