Why you would bet on Variosling®?
Slingfitness ist a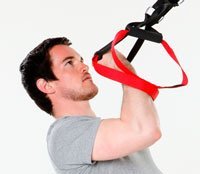 functional fitness workout that is much more effective than the regular strength training. In addition to weight training, you perform at the same time coordination, endurance and balance training.
Successful gyms differ for example from less successful studios in their willingness to successfully introduce innovative products. Members are inspired by current trends and increase the rate of recommendation and customer loyalty.
With the VarioSling®, you invest in a quality product. This ensures that your device meets the highest standards of quality.
This looks great!
It is often cheaper to use experiences instead of geather them by yourself.
–  Henry Ford.
The VarioSports GmbH, as sport provider, offers you a tailored marketing plan. Let's do it together and your VarioSling ® will be well received right from the start. Rely on our experience and benefit from our high-quality promotional materials which render the benefits attention of Sling fitness training. The design of our posters and flyers provides a great deal of attention and a link to Sling fitness training safely. We also offer the ability to customize the advertising material with your own logo. You can look forwards to professional means of advertising, without yourself seeking its production.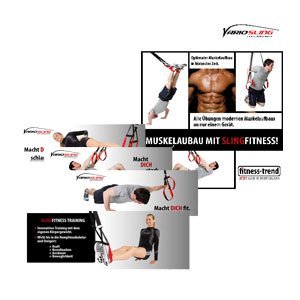 Support:
Marketing manuals including information on the introduction phase, implementation and trainer knowledge base
Logo provision (for printing on your trainers shirts, etc.)
Official VarioSling ® and Sling Fitness Flyers and posters
Official VarioSling ® video for your website
Image-Gallery for your Website
Coach training and motivation
 Mounting solutions
Education
As a certified "Slingfitness Trainer" you are specialized in a new versatile fitness trend. The B-License is a basis for Slingfitness classes, PT and your gym. Develope a varity and intensive training sessions for your own gym and numerous customers.

Biomechanical mode of action and health benefits
Technology and stress control at different target groups
Training venues, installation and contraindications
Exemplary implementation of a one hour course
Conduct a training session
Corrections and common mistakes

Variosports GmbH
Managing Director: Olaf Peters Eupenerstr.161 Halle 57 50933 Köln Tel. +49 (0)221-54812163